Your e-bike will love it.
The motor, the display, and the battery are high-quality and sensitive parts of an e-bike. We offer products to protect these components of the e-bike optimally. Our range includes products for the protection of the battery, the motor, the display, and the connectors, as well as a practical E-Bag. The FAHRER Berlin e-bike products are developed in Berlin and produced with resource efficiency in mind whenever possible. We only use high-quality materials with an appealing design for manufacturing.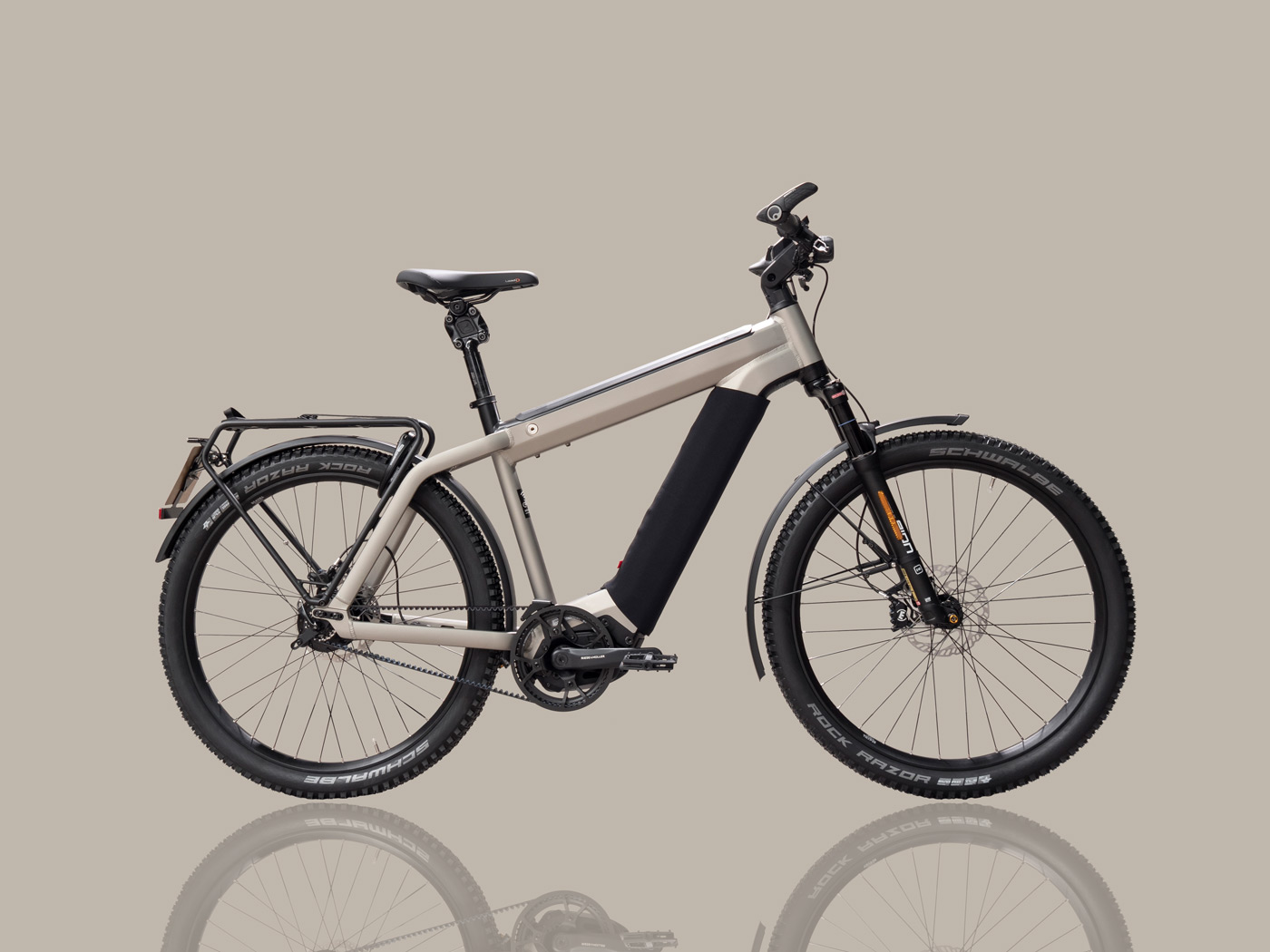 THE SENSEFUL PROTECTIVE COVER FOR YOUR E-BIKE BATTERY.
E-bike battery protectors from FAHRER Berlin are an indispensable accessory for every e-biker. Made from robust materials, they are protecting the worthful battery from dirt, moisture and damage. Thanks to the easy assembly and the well thought-out design, our battery protection products fit almost every e-bike model and enable a safe and comfortable ride in all conditions. In addition, the AKKU COVER is perfect for transporting your bike on the rear luggage rack of your car. There it protects the open frame tube from penetrating dirt and spray water.
VERSATILE TRANSPORT BAGS FOR E-BIKE BATTERY AND ACCESSORIES
Our transport bags for e-bike batteries and accessories offer an ideal solution for keeping your valuable components safe and secure off the bike. Made from high-quality materials, they offer a robust and durable storage solution that is specially tailored to the needs of e-bikers. Regardless of whether you want to store an additional battery, a charger or other accessories, you will find the right transport bag at FAHRER-Berlin.
E-BIKE HANDLEBAR AND DISPLAY PROTECTION
Useful accessory for every e-biker who wants to reliably protect their display and handlebar electronics. They offer robust and durable protection against splash water, dust and other environmental influences. With simple assembly, our e-bike products fit almost all e-bike models.
Plug protectors - FRAME AND LUGGAGE RACK CONTACT PROTECTION FOR YOUR E-BIKE
The socket protection for e-bikes from FAHRER Berlin is an essential move for every e-biker who wants to protect their connectors from dirt, moisture and corrosion. Made from high quality materials, it offers reliable protection for all electrical contacts on the e-bike. Thanks to its easy handling and well thought-out design, it can be assembled quick and easy and fits almost all common e-bike models.
transport must haves - FRAME AND Component PROTECTION FOR YOUR E-BIKE
Drive gently and be aware, the upspreading water may have enourmous power reaching your biike on the cars roof or heck