Bicycles and everyday accessories for every occasion
.
Matching accessories and accessories make cycling or e-bike rides even more comfortable and are essential for a great cycling experience. They not only complement the outfit but also serve a practical purpose. Since 2004, we have been developing and producing bicycle accessories and accessories. We use recycled and high-quality materials such as truck tarps and cotton for our products. This gives them a unique, distinctive appearance while making them durable and long-lasting.
What accessories are available in the online shop?
Our bicycle accessories complete your outfit and complement the classic bicycle or e-bike. In this category, you will find various accessories that not only serve a practical purpose but also seamlessly integrate into your outfit with their stylish appearance. From the ball holder that allows you to transport a soccer ball on the frame to wallets, trouser bands, hats, and reflectors, and even suitcase tags for personalized luggage identification. In this category, you will also find elegant keychains, our "Langfinger" collection.
Whether as a gift for your loved ones or for yourself, our meticulously crafted accessories will add a touch of serenity to your everyday life and cycling journeys. Their high-quality construction ensures durability and reliability, allowing you to enjoy your rides with peace of mind.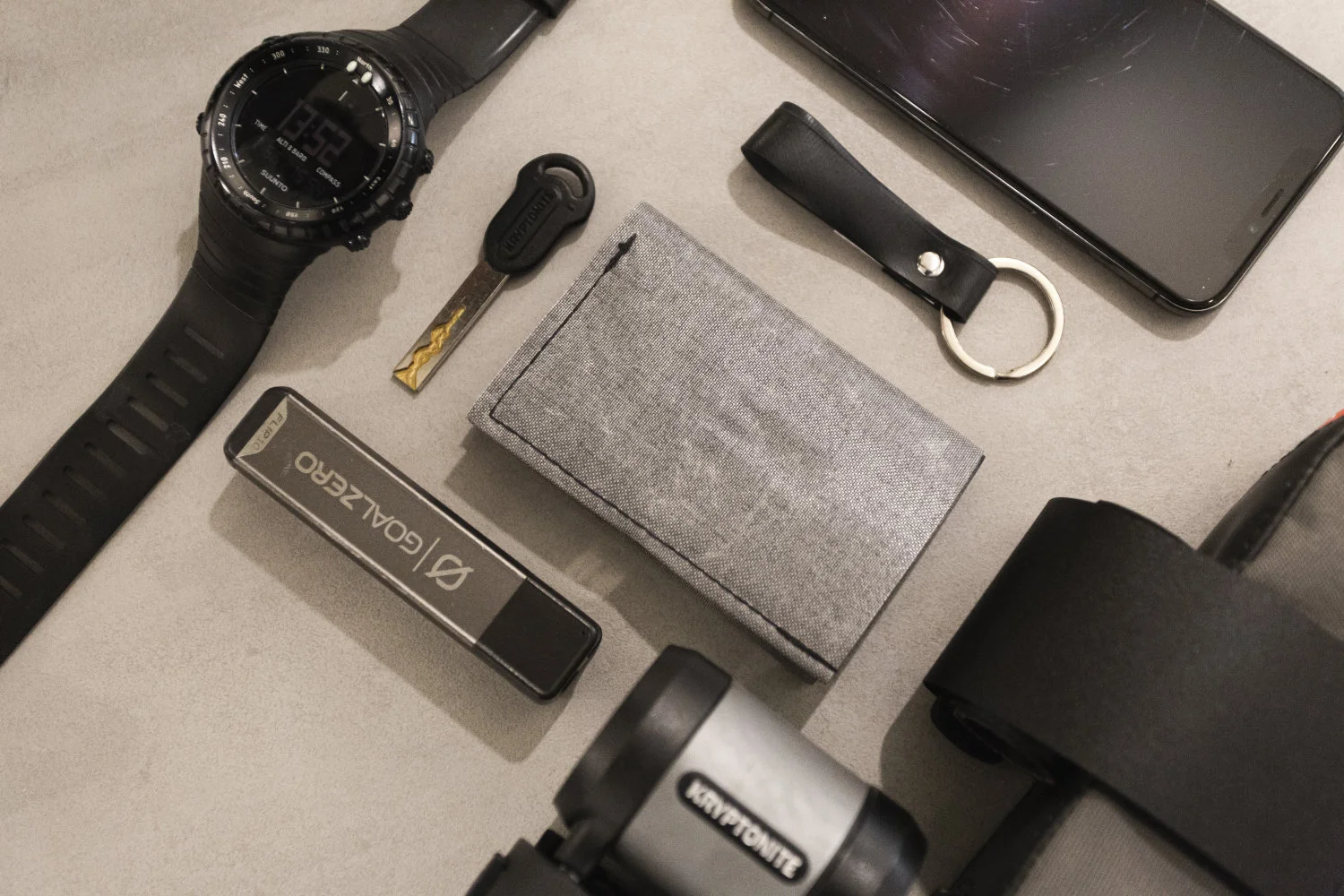 Safety first!
Our bike accessories are not just aesthetically pleasing, but have also a safety aspect. FAHRER lighting products such as the Reflector Velcro, the Reflector Battery Kit for Bosch batteries and the SON rear light improve your visibility on the road. These lighting products are durable, easy to install and offer high luminosity. Make your next bike ride safer and discover our selection of bike lighting products.
In addistion to our FAHRER-products, we offer the reflecting stickers of Reflective Berlin.
Local, fair and sustainable.
Reflective Berlin stands for high-quality reflecting stickers. They don't just pimp your ride but also light it up through the darkness.
"Kicker", Händel [handle] and other jeaulousmaking gadgets
With our clustered transporting-products, your bike-allday becomes a bit easier. Our ball holders are perfect for transporting balls or other round objects, while our handles double as carrying handles for your Brompton or other bike. These products are easy to assemble, so you can always travel comfortably and effortlessly. Take a look at our selection now and experience how much easier cycling becomes with our products.
STYLISH SUN PROTECTION: OUR COTTON HATS AND CAPS
FAHRER Berlin is proud to offer high quality bike accessories that are not only functional but also stylish. Our cotton hats and caps are the perfect example of this. With their classic and timeless design, they offer comfort and protection from the sun. Made from high quality cotton, they are lightweight and breathable to ensure a comfortable wear. Our hats and caps are available in different colors and can be perfectly combined with other FAHRER Berlin products. Discover our selection now and complete your cycling outfit with one of our stylish hats or caps.
Sustainable and everyday bike accessories
Are you looking for sustainable bike accessories that are also unique? Then you are exactly right with us! Our keychains, wallets and luggage tags are made from old bicycle inner tubes or truck tarpaulins and are therefore not only durable, but also environmentally friendly. Each product is handmade and therefore a unique. We believe that sustainability and style goes in hand. Discover our selection now and take part on environmental protection!