FOLDING BIKES – THE SMART SOLUTION FOR URBAN MOBILITY AND MORE FLEXIBILITY
IN EVERYDAY LIFE
.
Folding bikes are no longer an insider tip for anyone looking for a clever solution to their mobility needs. In the course of the traffic turnaround and with the increasing focus on sustainability, foldable bikes have firmly established themselves in the world of transport. In this article we want to look at what makes a folding bike, who it is suitable for and what advantages it offers in everyday life.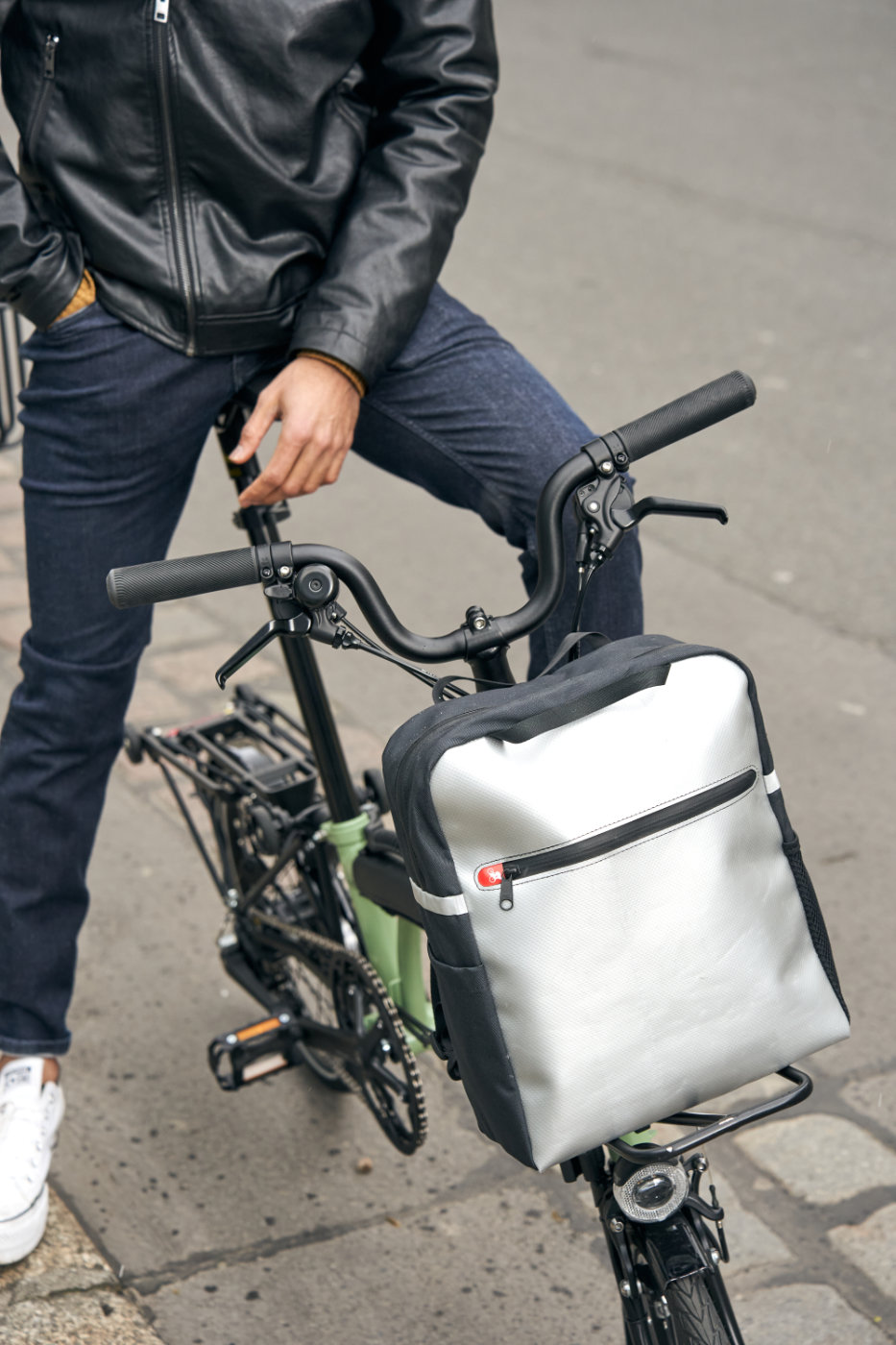 Our backpack "BOTE"" + the fitting FRONT RACK for Brompton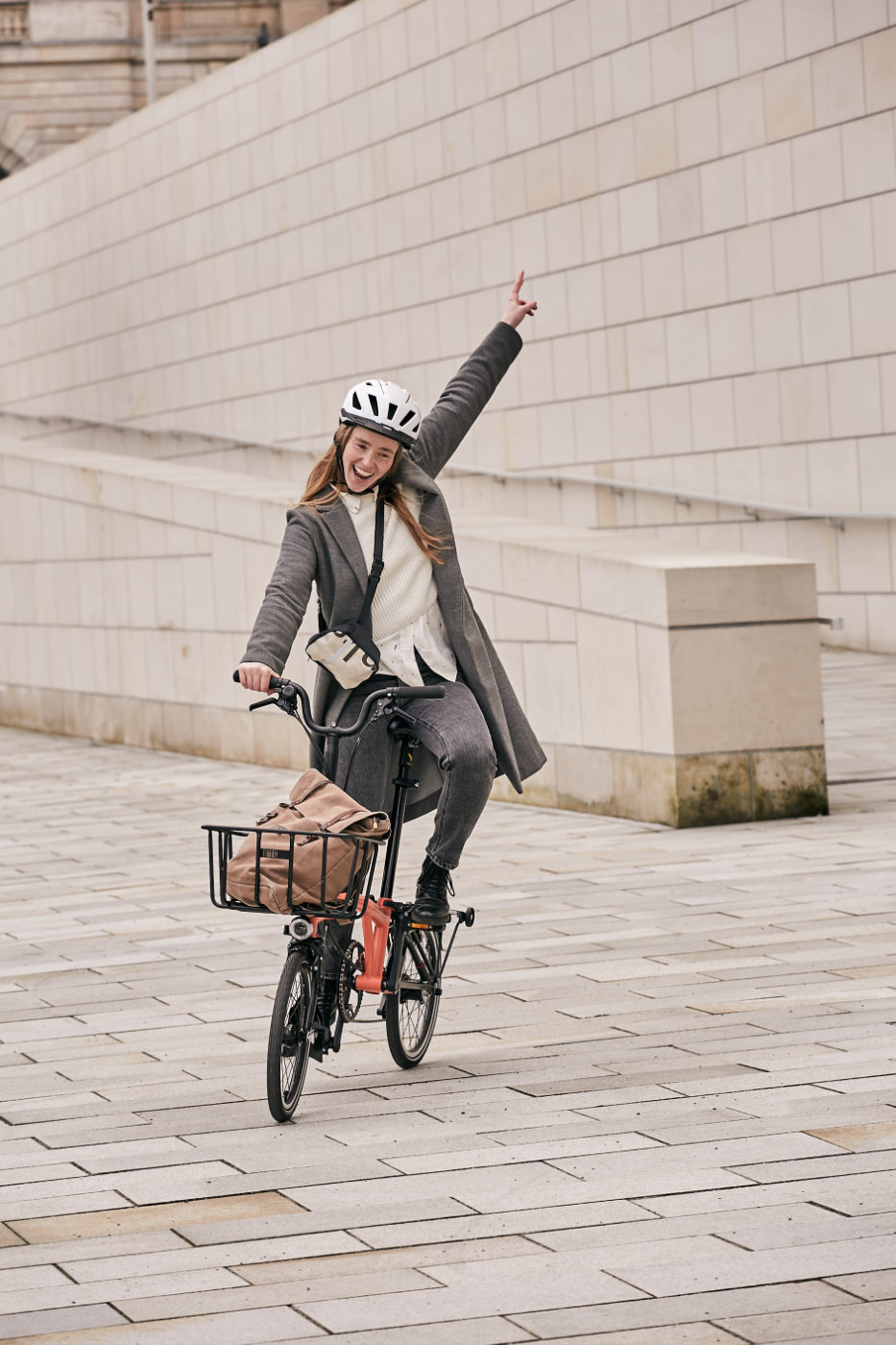 Slightlier better mooded than useally – *Foldercycling*>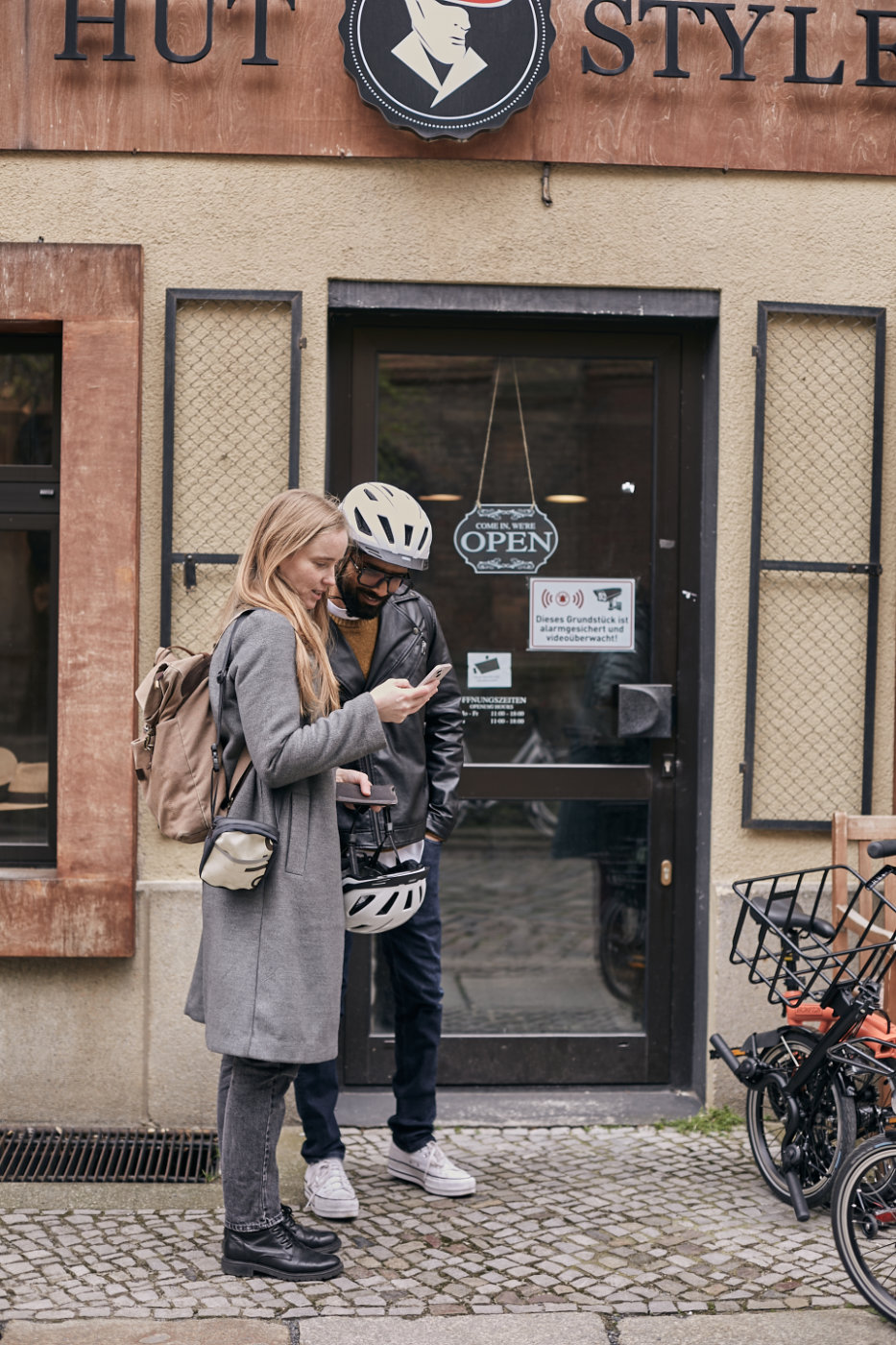 Freedom of mobility everywhere
What is a folding bike and who is it for?
A folding bike is a bicycle that can be folded up quickly and easily using a special mechanism. This makes it compact and easy to transport. Well-known manufacturers such as Brompton or Vello offer various models that differ in terms of design, weight and price. Folding bikes are suitable especially for bike fans who either live in the city or commute to work from rural areas and who rely on flexibility and efficiency in everyday life.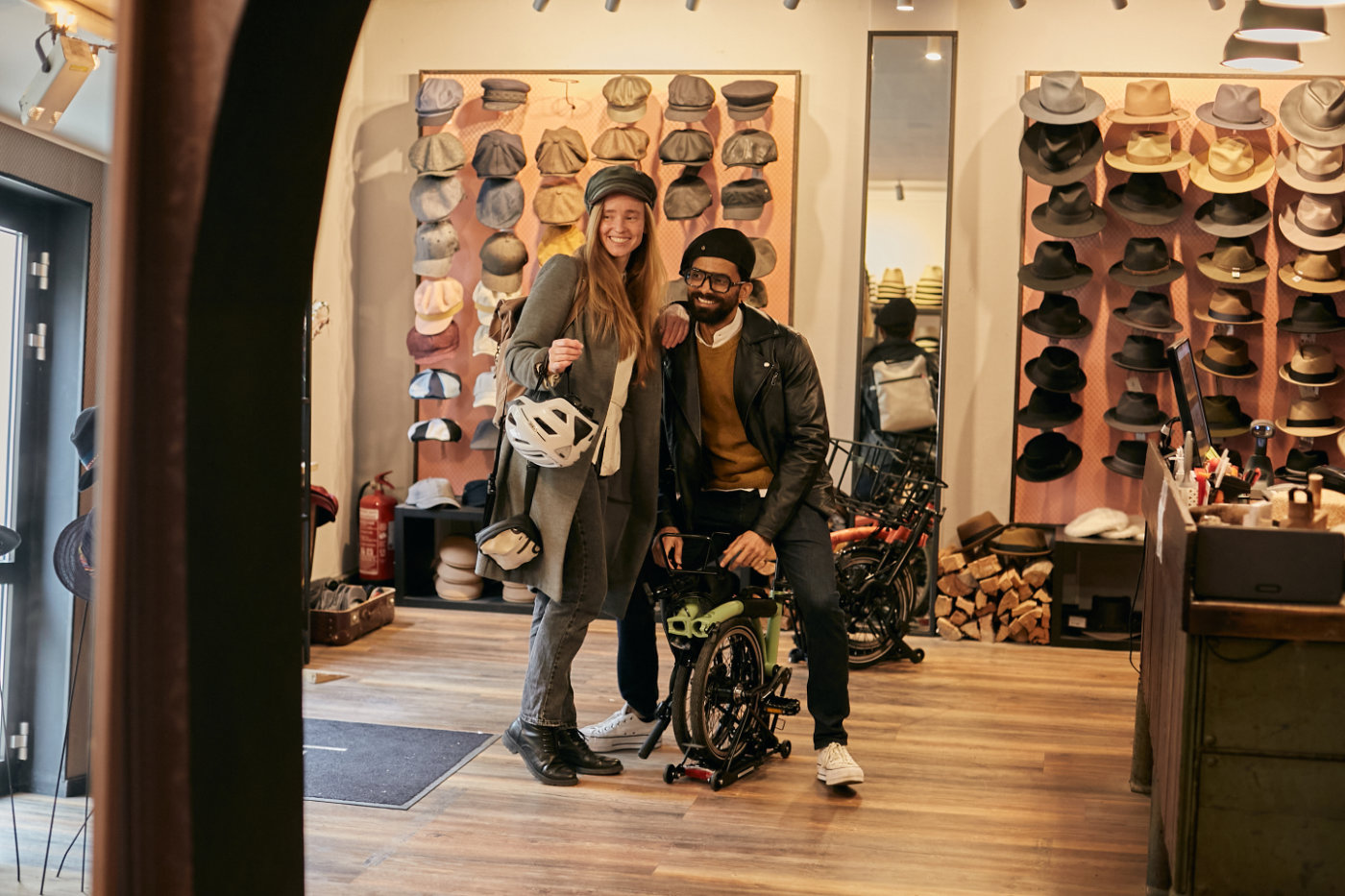 Shopping with folding bikes can be so easy
What makes a good folding bike?
A good folding bike is characterized by a stable frame, solid workmanship and a smooth-running folding mechanism. It should be light in weight to make it easier to transport. At the same time, it should offer a comfortable riding position so that longer distances can be covered comfortably. Models like the Brompton folding bike, for example, impress with their pretty smart folding mechanism and overall high quality.
The "BOTE" and it's "Komplize" [Accomplice], havin a coffee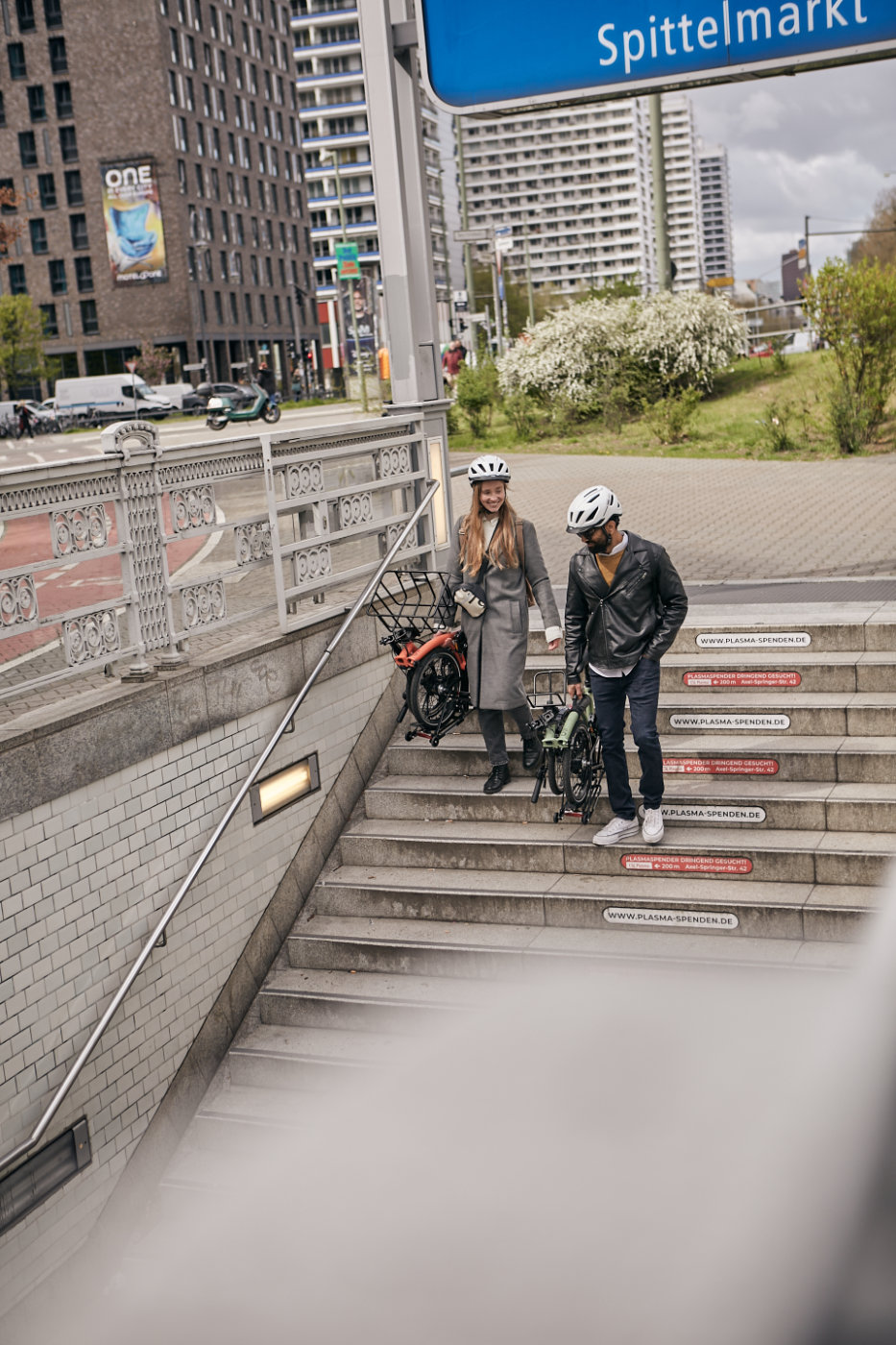 Always there – always supple
"For whom is a folding bike suitable and in which situations is it practical?
Folding bikes are ideal for commuters who commute daily between home and work and use public transport. With a folding bike you can switch flexibly between different modes of transport without losing your nerve.
In general, the bike is helpful for anyone who depends on trains to get to work or appointments. If a connection fails, sections of the route can also simply be covered by bike.
Another plus: In cities like Berlin, where the rate of bike theft is unfortunately high, there is much less to worry about with a folding bike. Instead of leaving it outside, you can simply fold it up and take it to the office or home. So the folding bike is always safe and ready to hand."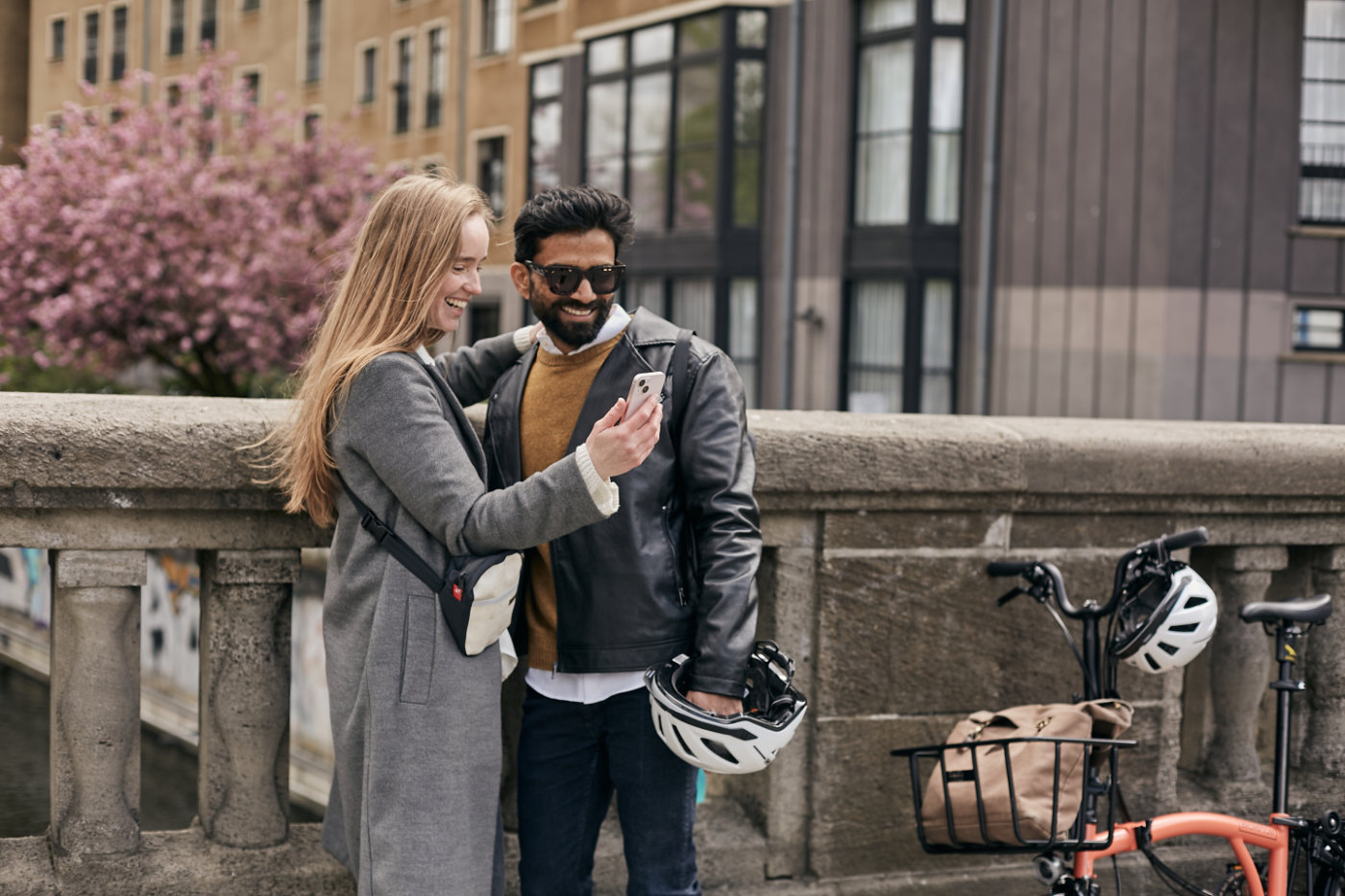 Our Front Basket a perfect addition for your Brompton or Vello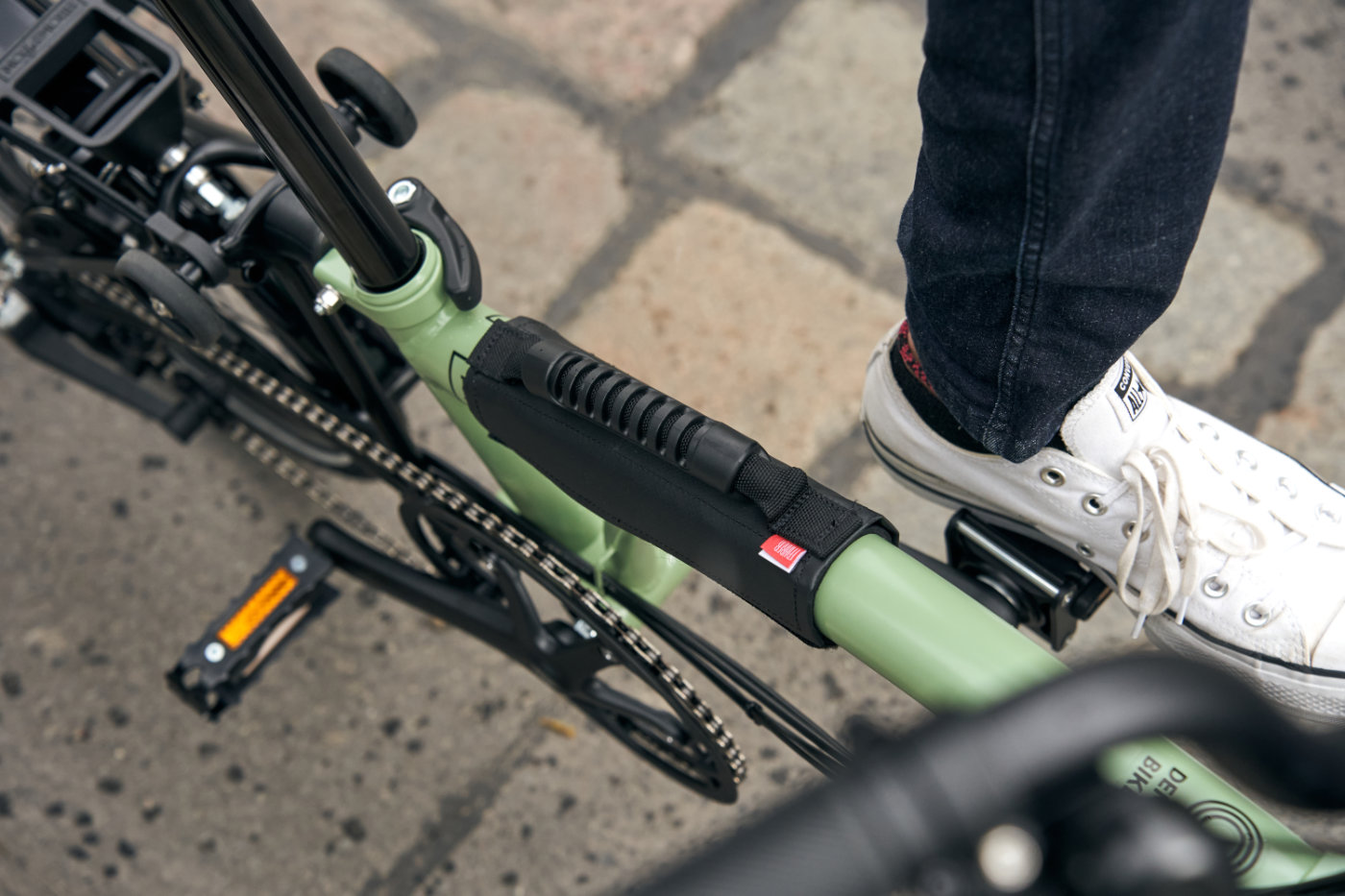 Beloved companion since years – Carring Grip "HÄNDEL"
So here are 5 good reasons for a folding bike
1. Ease of transport: Folding bikes are light and compact, which makes transport on public transport, in the car or on foot enormously easier.
2. Independent attitude to life: With a folding bike you are flexible and independent of timetables or looking for a parking space.
3. Practical for commuting: Folding bikes allow you to customize your commute and can easily be taken on the bus, S-Bahn or trains.
4. Fits in small apartments: Folding bikes take up little space and are easy to park in the apartment (or co-working space).
5. Holiday Companion: Folding bikes also come in handy when traveling, mobilizing in urban and rural areas and making parking problems and traffic jams a distant memory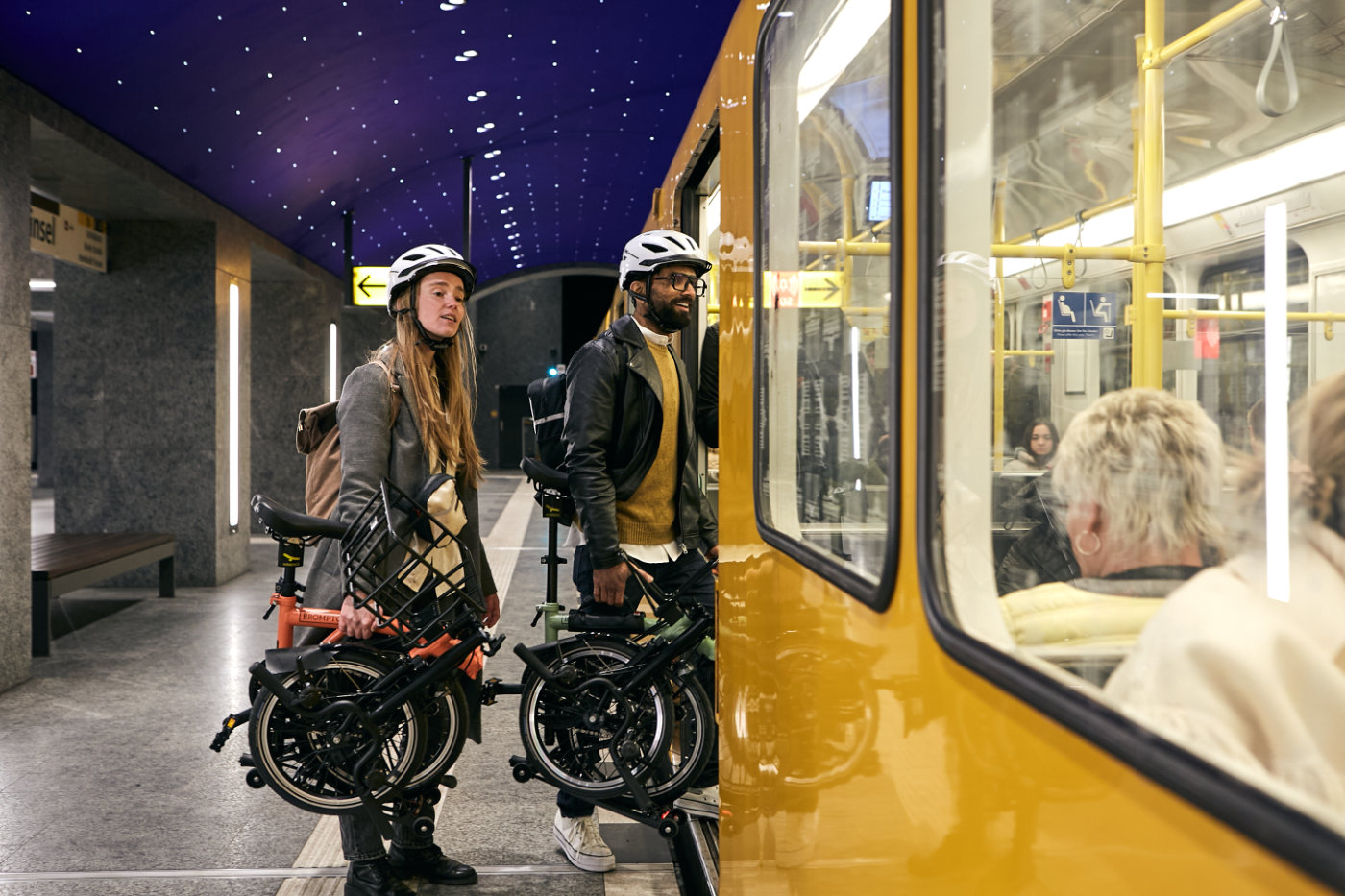 By the way; a folded bike doesnt need a ticket for bus or train
Conclusion
In summary, folding bikes offer an ideal solution for anyone looking for flexibility and independence in everyday life - be it in the city or in the country. With a folding bike you are always mobile and ready for new adventures. With a good look at the quality, you don't even have to compromise on comfort.
Some products for your folding bike shown in this article