Car journey with your
E-Bike
.
seven recommendations for preparing for your bike trip and one trick
At the latest when the first flowers have been able to groan their way out of the ground, bike fans only have one thought: When do I start my vacation and do I take my bikes with me? We say: Yes! Because bike tours are 'simply the best'. It doesn't matter whether you're on leisurely bike tours through picturesque landscapes or brisk rides through vibrant cities - with your own wire or e-bike, you can holiday independently and twice as relaxing.
We have put together the ultimate checklist for you here to prepare you perfectly for your cycling holiday.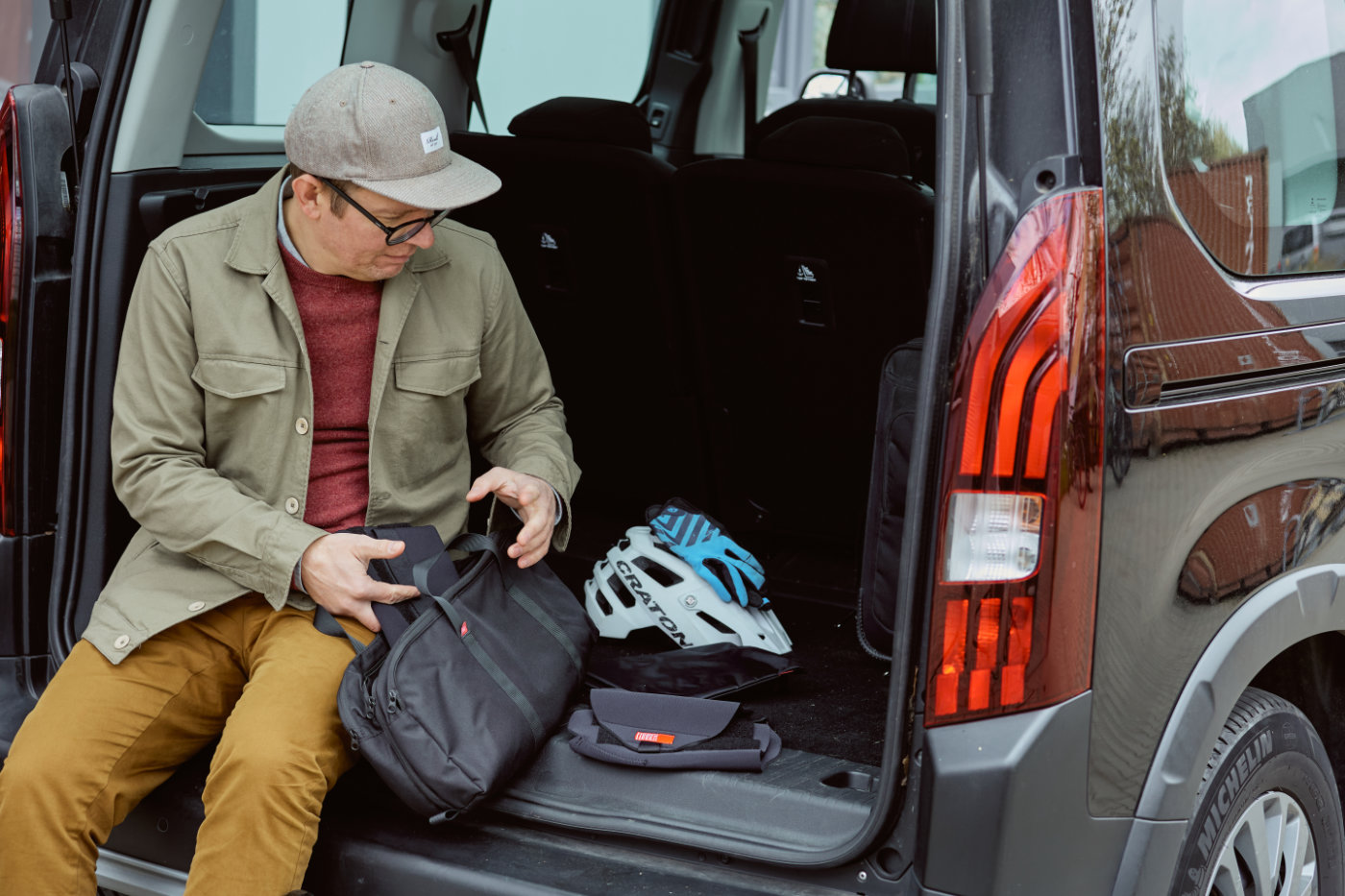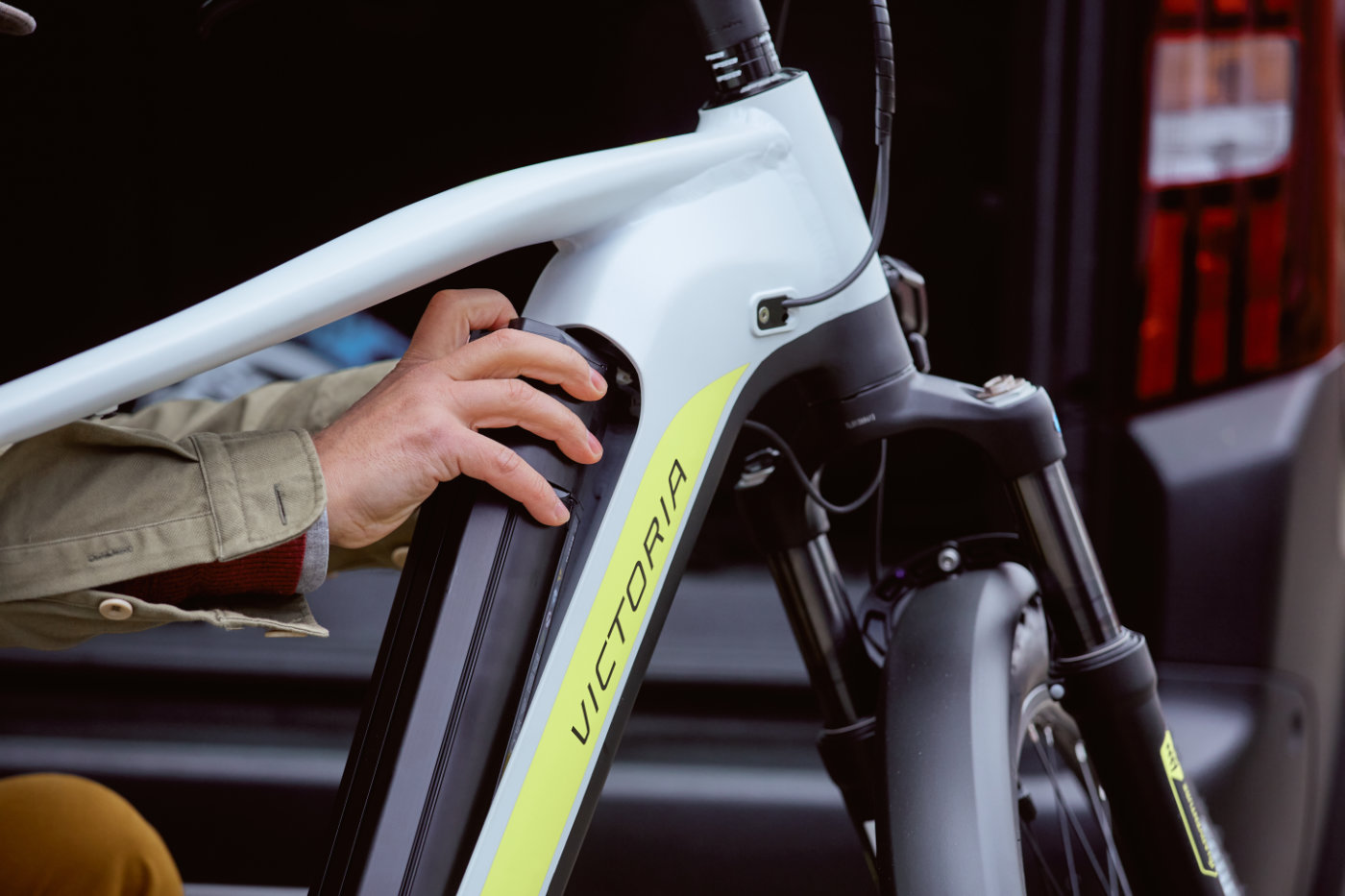 1. running clean & smooth
Before you set off on your holiday adventure with your bike or e-bike, you should polish it up. Because a well-cared for and well-maintained bike is safe and simply goes down well. Admit that you don't like the envious glances a bit So grab a sponge, bucket and cloth and give your bike a proper wellness treatment.
All you need, is:
Water with dish soap (maybe even eco?)
Brush and sponge
Toothbrush for small details if you're a nerd
spray oil
Now it comes to cleaning. Please don't just think about the outward appearance, but pay particular attention to the functionality. Check the brakes, gears and tires and oil your chain to avoid unnecessary wear and get rid of annoying noises.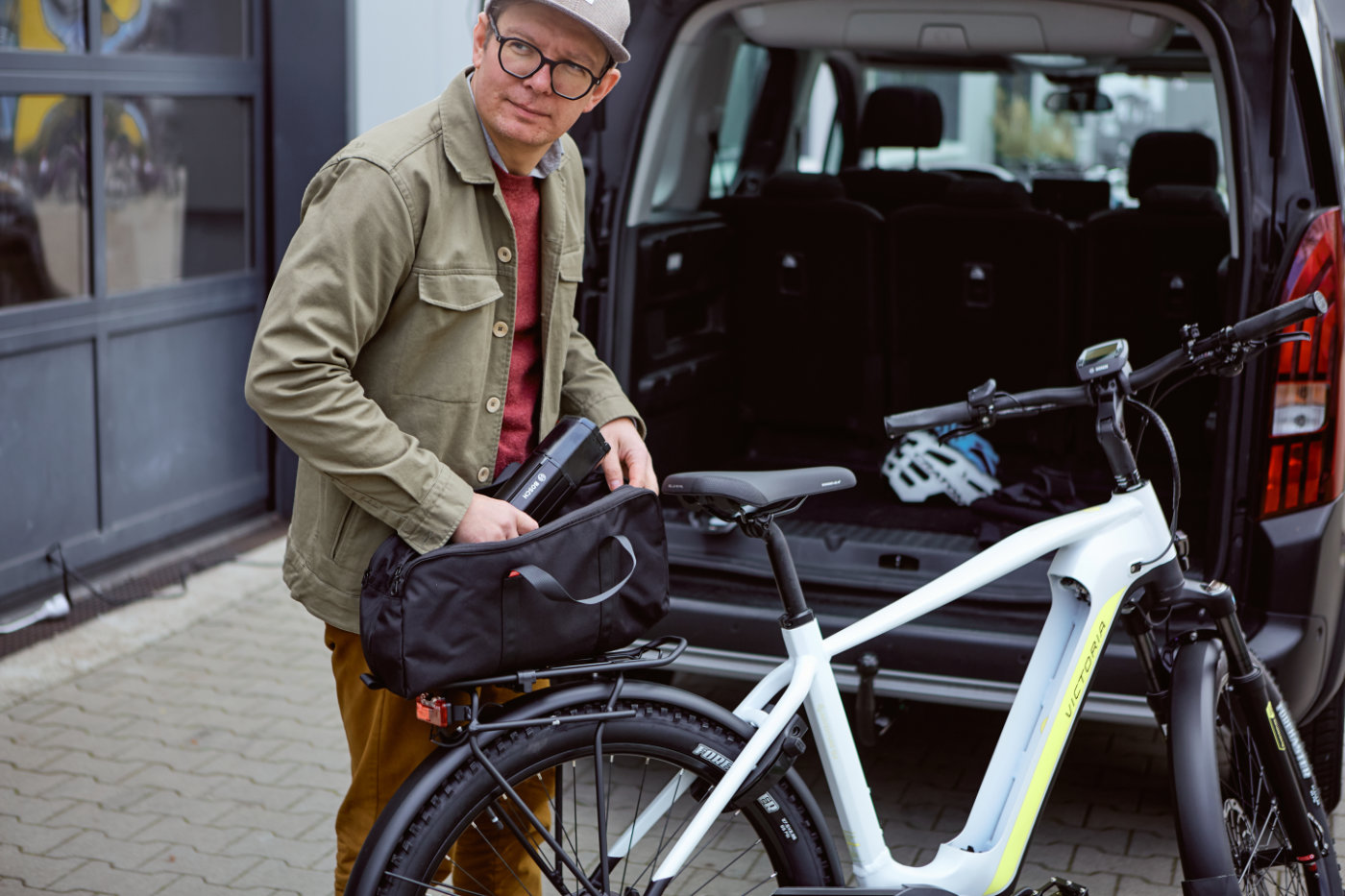 2. Better safe than sorry
Pffft... One or the other shard on your way can quickly become your undoing. Arm yourself in advance and pack a small repair kit with patches. Find the hole, stick the patch on it, done. It doesn't matter whether there is a bike service nearby or not, you'll get there quickly and easily. If the damage is greater, you naturally have a replacement bicycle tube with you. And the feeling of having made your bike roadworthy again all by yourself is priceless anyway.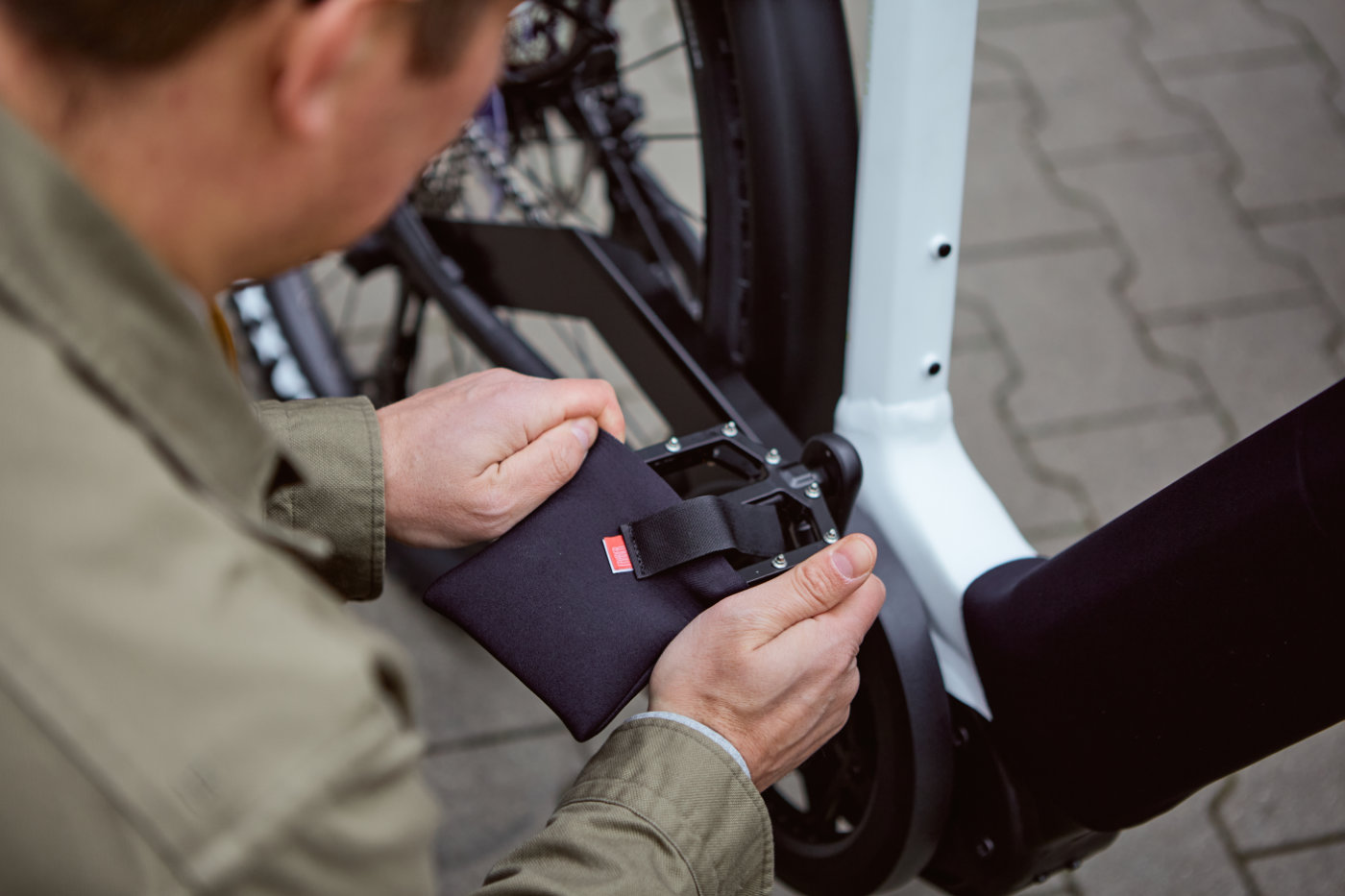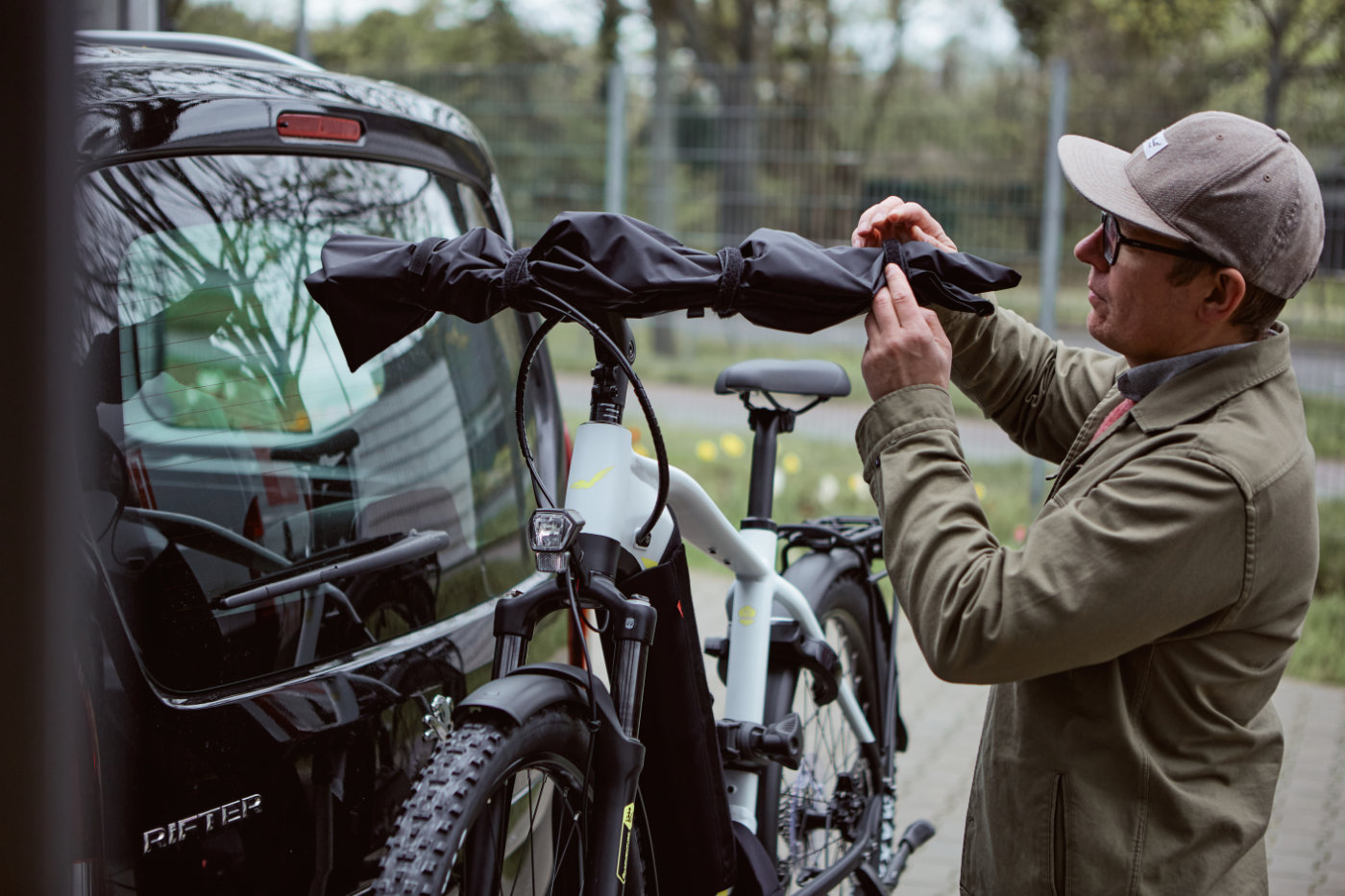 3. Fully loaded ahead
E-bike battery charged, charger packed? It is best to remove the battery from the bike before transporting the bike and transport it separately in a suitable, well-padded bag to protect it from bumps and scratches. There are special battery bags that also have practical compartments for the charging cable and other accessories.
4. Space is in the smallest pocket
Whether it's a pannier rack, frame bags or backpack - a clever luggage solution is the be-all and end-all for relaxed cycling on vacation. After all, you want to be able to store your belongings safely and conveniently. And who knows, maybe you'll discover one or the other souvenir along the way that you absolutely have to take with you.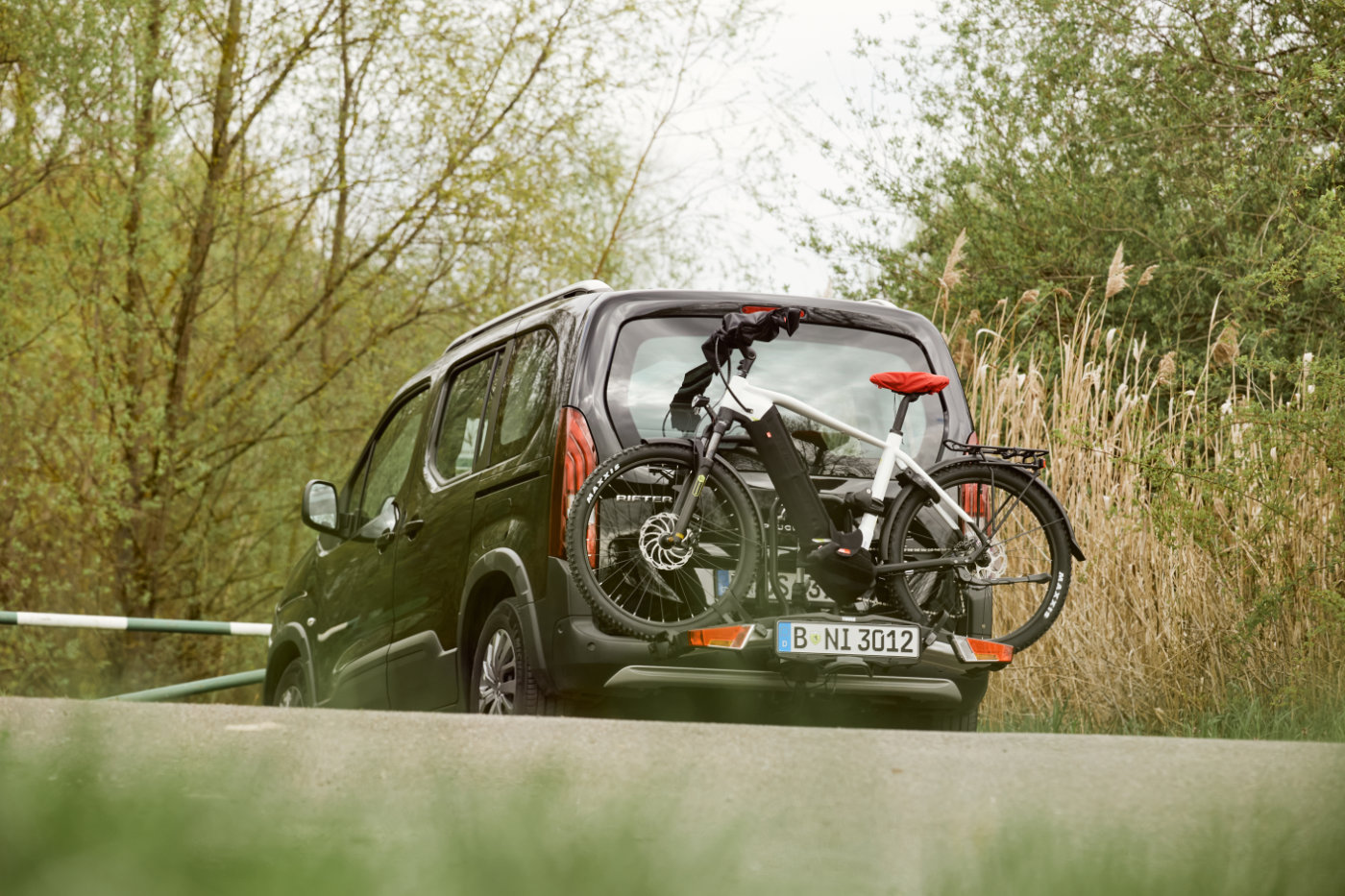 5. Left, right, straight ahead
Are you also someone who keeps stopping and digging out your cell phone because you think cell phone holders are somehow uncool? There is something very relaxing about always having an eye on the itinerary. Whether it's a touring app or classic navigation via maps, a stable mobile phone holder positions your mobile device perfectly in your line of sight on the bicycle handlebars. It would be good if it was robust enough to absorb shocks even on rough terrain and ideally if it was weatherproof or splash-proof. Make sure that the case is suitable for all smartphone models and that the usability is not restricted. From now on, if you get lost, it'll only be on purpose!
6. There is no such thing as bad weather
Getting wet on the bike - not so nice. So pack a set of rainproof cycling clothing. It's up to you whether you want a rain jacket and trousers or a poncho. Choose clothing that can be stowed away to save space, but still keeps you as dry as possible in the event of an accident.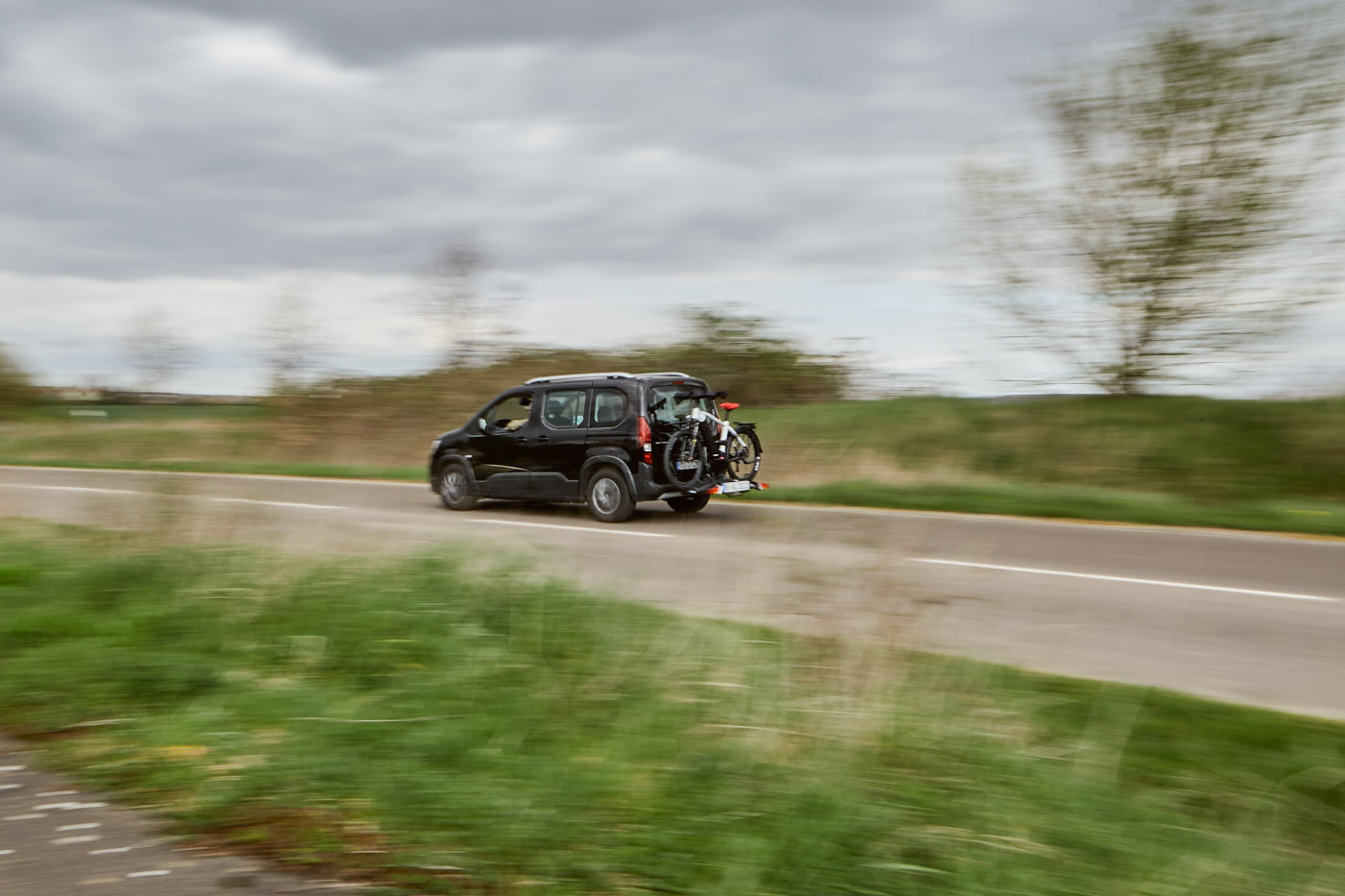 7. Bike on board
The car will probably remain the first choice for a while when it comes to holiday travel. Rail traffic is not yet so reliable and the network is not so well developed that it would be a pleasure. So the question remains, how does my bike or e-bike get to its destination safely and undamaged?
The safe and sensible transport of your bicycle or e-bike is at least as important as the preparation itself. After all, what's the point if your bike gets damaged on your vacation and you're just in a bad mood. So it's time to get smart and find the right transport solutions.
Bike racks for the car are a popular and practical choice. But be careful: Not every carrier is suitable for every bike. Therefore, find out exactly which carrier is suitable for your bicycle or e-bike and pay attention to the permissible total weight.
In principle there are 2 systems: bike racks on the car roof or at the rear. Rear carriers are either mounted a little further up the rear or on the trailer hitch. Practical: The driving experience changes only slightly due to the additional load, although it is still recommended not to drive faster than a maximum of 130 km/h so that everything really stays in place. Attention: In many countries you have to attach a warning sign to the bike rack, even if the load overhangs less than one meter.
With rear carriers, access to the trunk is naturally more difficult - sometimes the carrier can be folded down, often the bikes have to be removed first so that you can open the tailgate again. Find out more about this and plan your trip accordingly.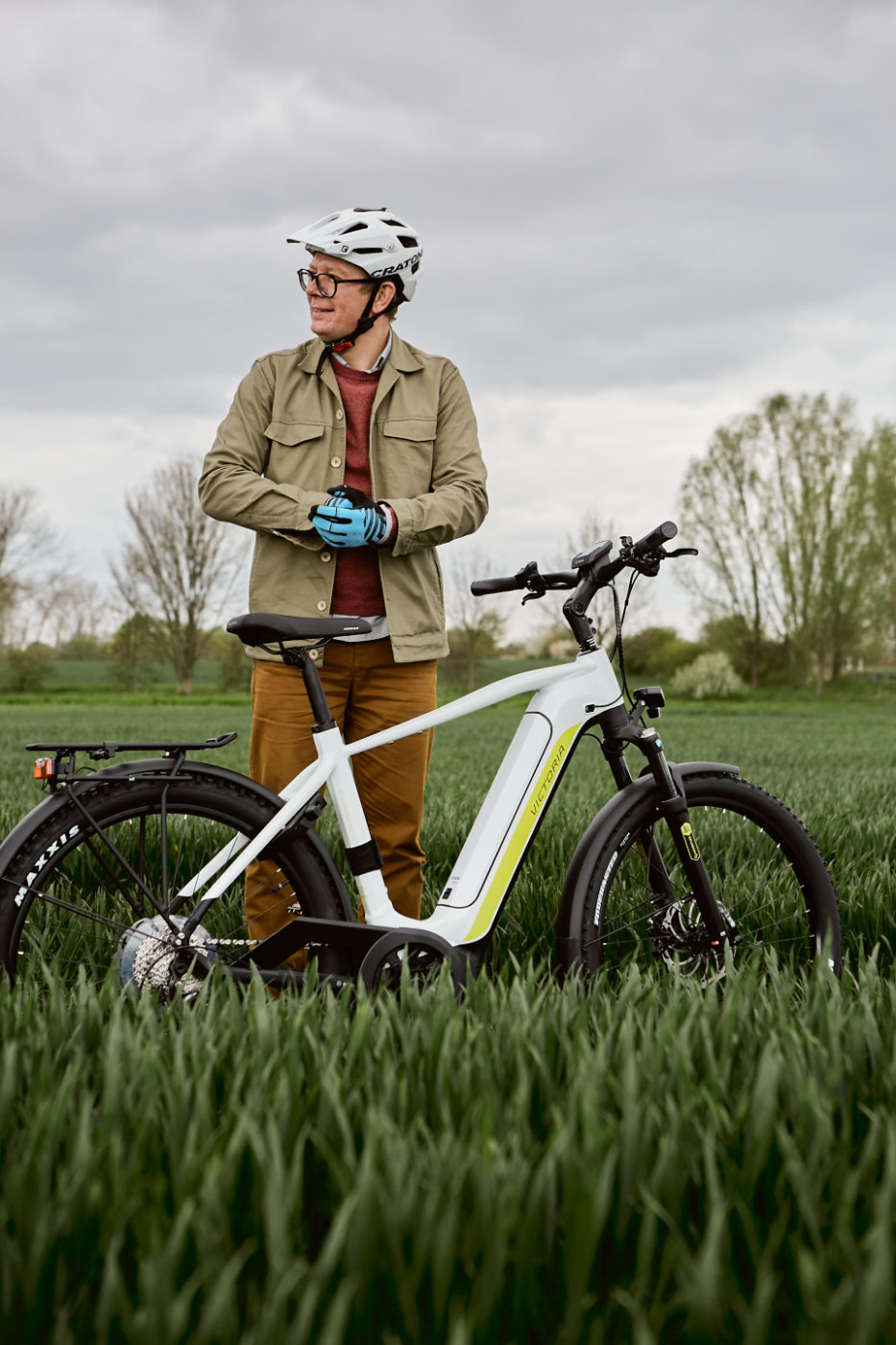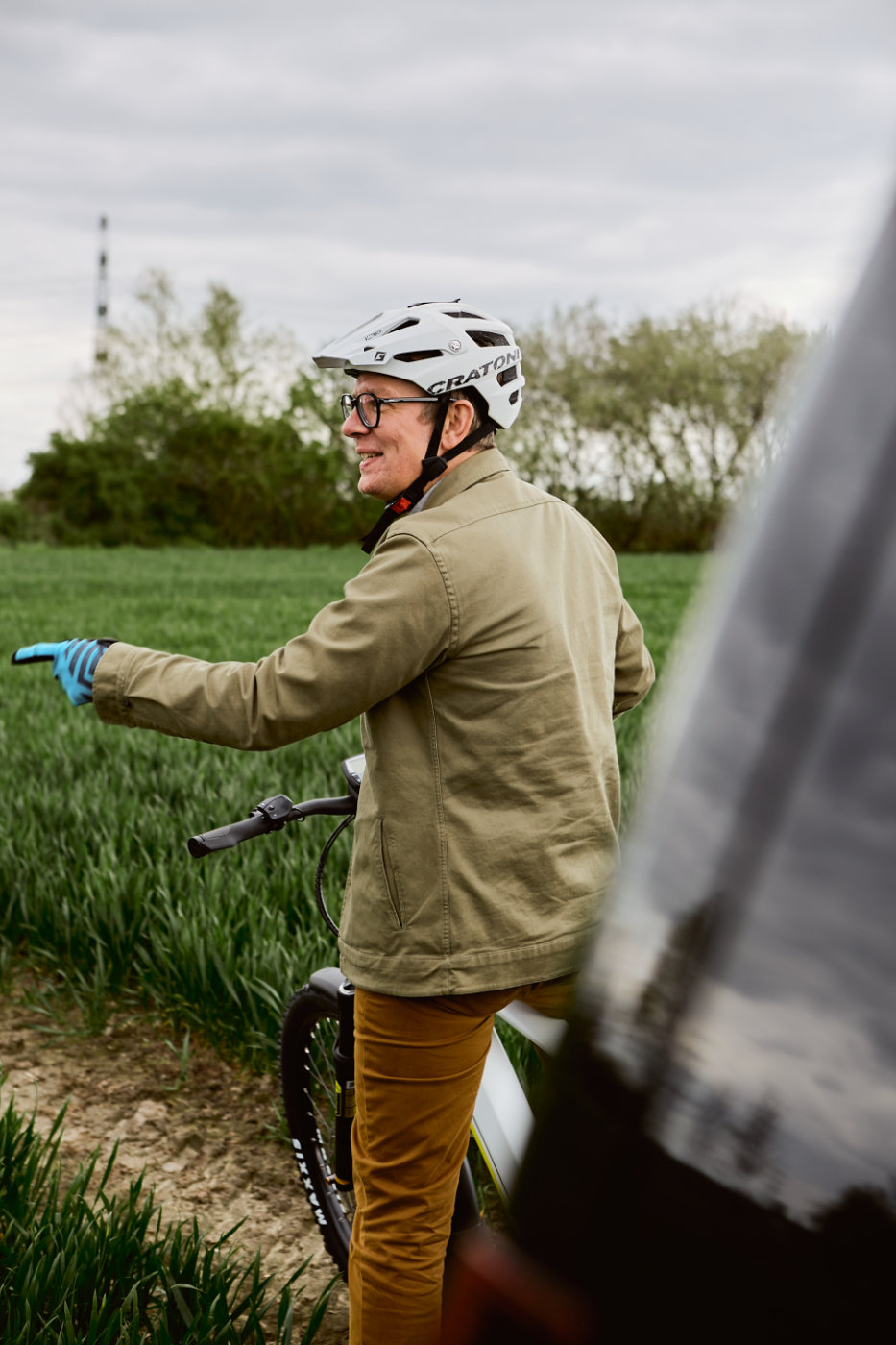 There are two variants of bicycle racks on the roof of the car: the bicycles are transported either standing up or lying down. In both cases, you need roof rails to be able to mount the bike rack correctly. Advantage of roof transport: The trunk remains free. Disadvantage of roof transport: The height of your vehicle may change significantly, which can cause problems in multi-storey car parks or parking spaces with restricted height. In addition, the wind resistance increases significantly, which causes loud driving noise and consumes a lot more fuel.
Be careful with e-bikes: an e-bike is often much heavier than a bike without an additional drive and is not automatically designed for the manufacturer's approved payload of a bike carrier. It is best to get advice on transporting an e-bike.
Bike trailers can be another smart solution, especially if you want to transport multiple bikes or extra luggage. Here, too, make sure that the trailer is designed for the weight of your bicycle or e-bike and that the attachment is secure and stable. Tension belts, frame protectors and tarpaulins offer additional protection during transport and ensure that your bike or e-bike arrives safely at your holiday destination. After all, you don't want any nasty surprises, but want to start your cycling holiday full of energy and in a good mood! Speaking of which: When taking your bike with you, always remember to protect your bike against theft. After all, you don't want to be robbed while getting coffee at the rest stop or at the campsite at night.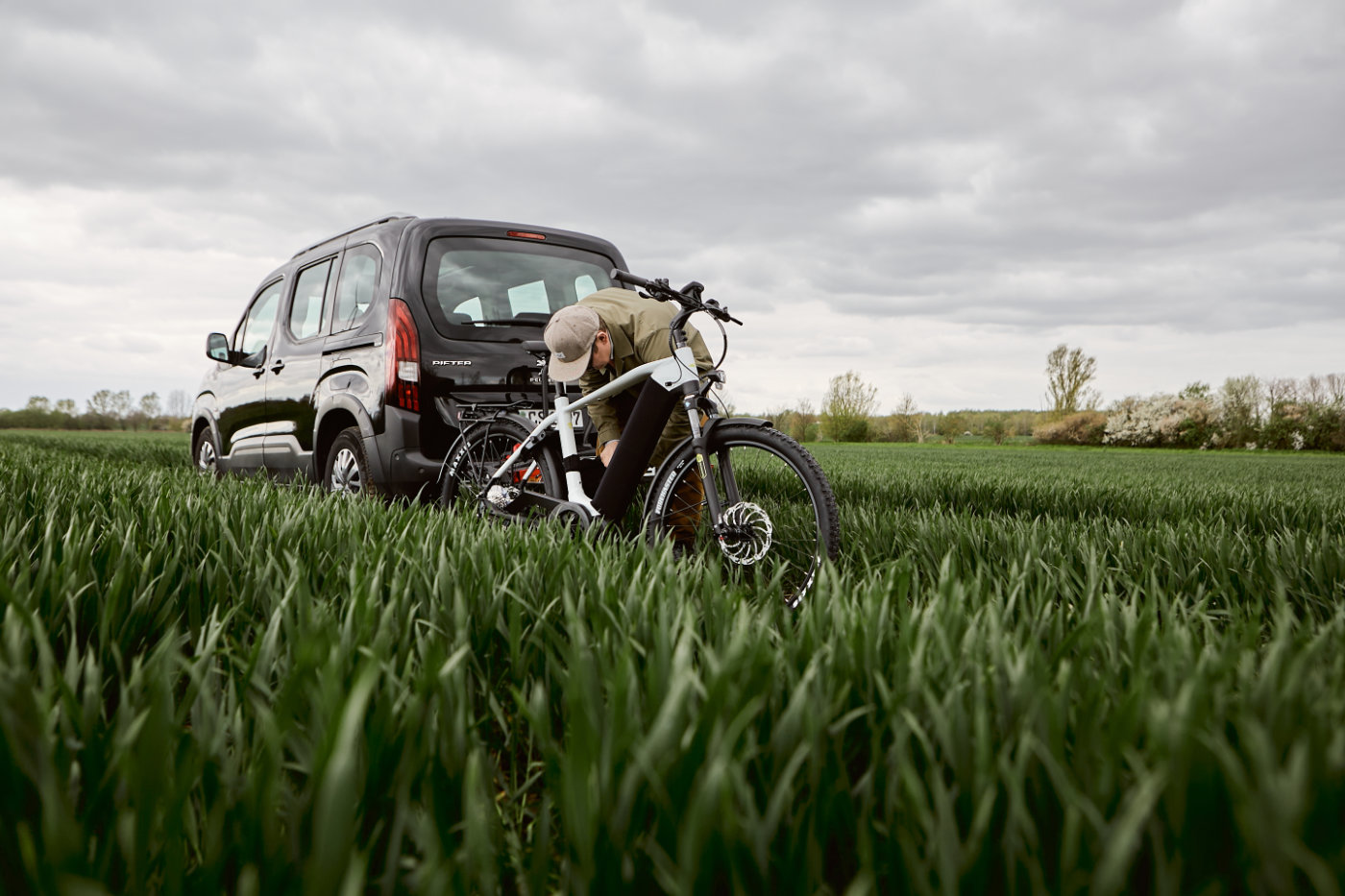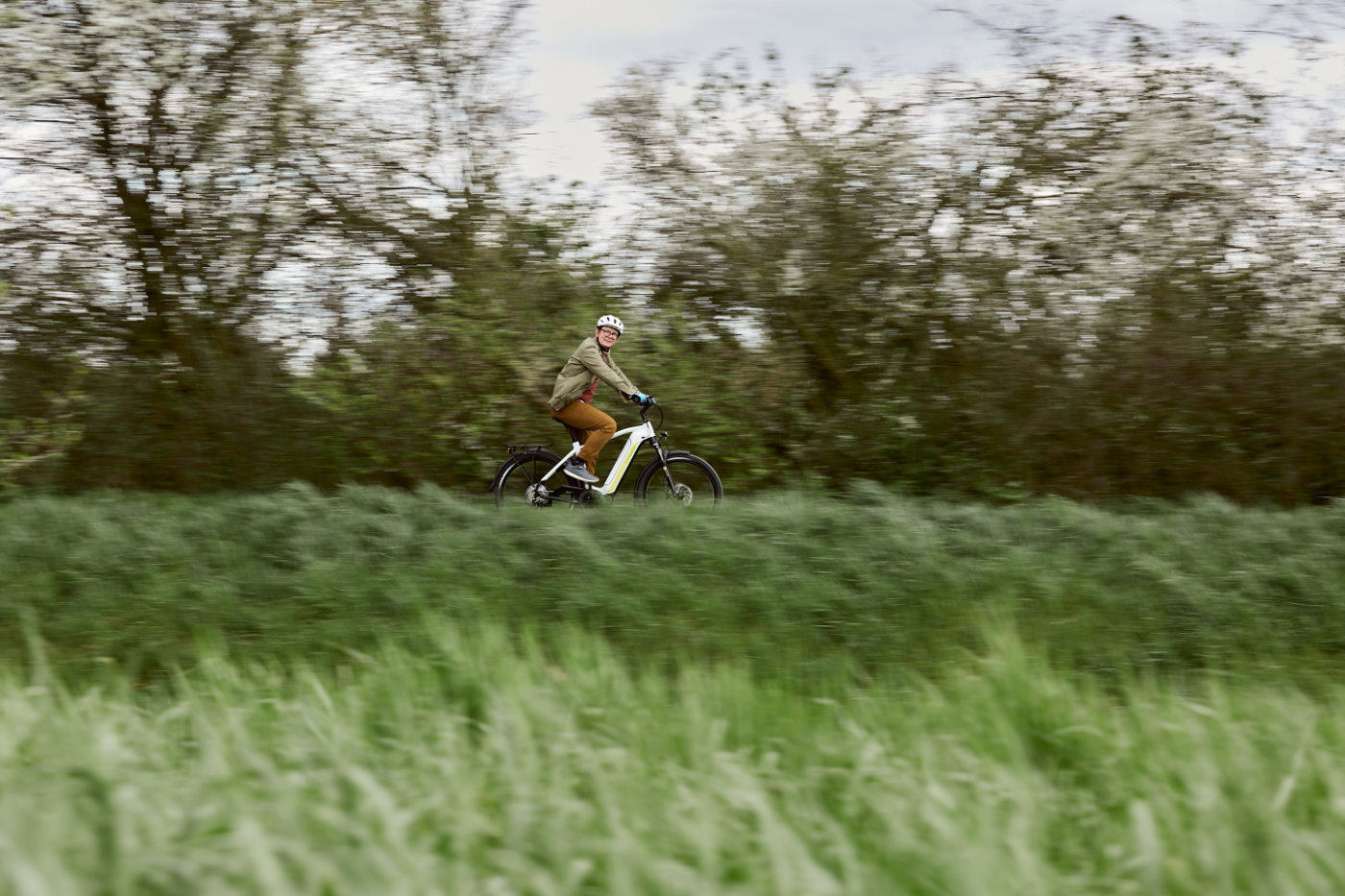 8. the Trick
Folding bikes are the smart alternative to conventional bicycles and e-bikes. They can be folded up in no time at all and easily fit in the trunk or even on the plane. And train trips with folding bikes are a really good idea anyway. You can find a tribute to folding bikes in this article.
Now you are well prepared for your holiday by bike or e-bike. So, what are you waiting for? Enjoy the freedom and independence that cycling on vacation offers. We at FAHRER Berlin wish you an unforgettable time on two wheels.
Some products for your next upcoming common journey