Whether you're riding, parking, or transporting your bike, our mudguard products provide functional and practical everyday companions for your bicycle. Commuting to work or embarking on a cycling trip sometimes means encountering wet road conditions. In such situations, the bike's fenders often fail to contain the bothersome splashes, resulting in wet and dirty shoes, pant legs, or the following cyclists. Additionally, the motor of your e-bike becomes heavily soiled. To reduce your maintenance efforts, we recommend using a splash guard from our LATZ series.
Do you have a child or pet trailer and constantly struggle with excessive dirt? The LATZ XL offers a solution!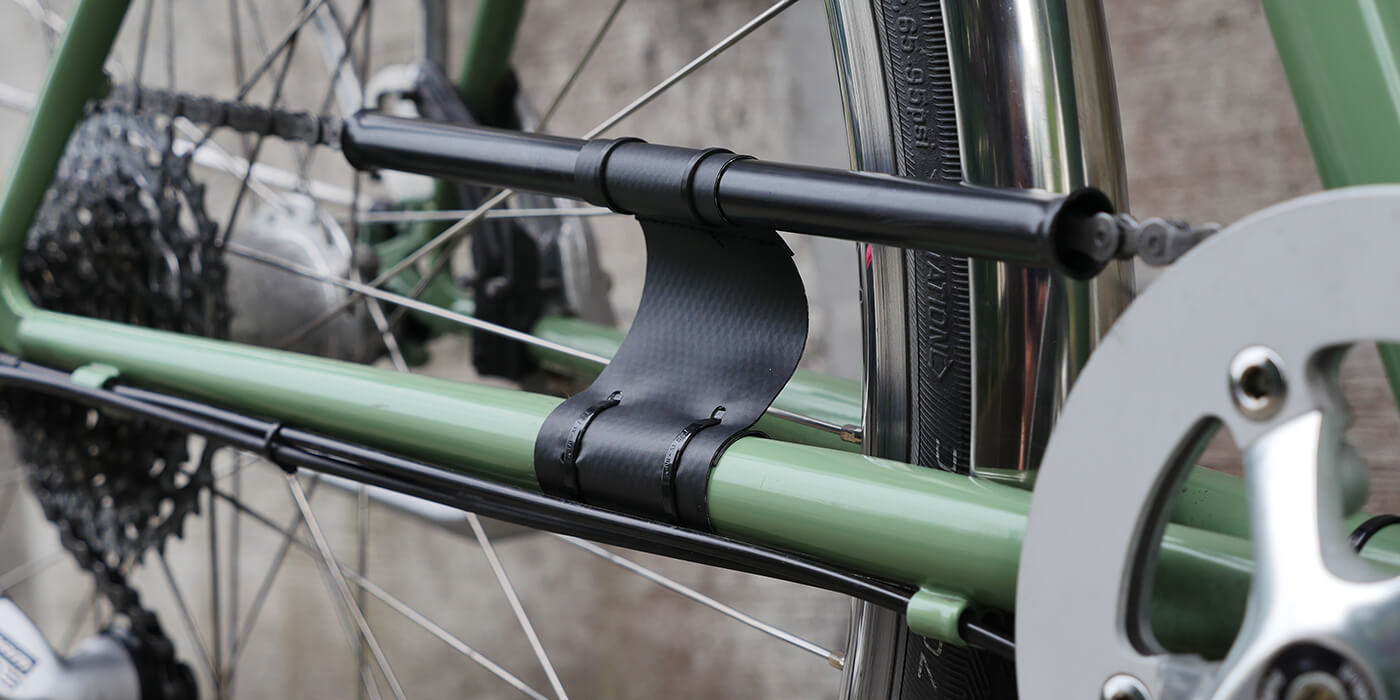 Which mudguards suit our drool bib?
Our drool bib [codename; LATZ] is available in different versions for mudguards with a width from 45mm to 90mm. Thanks to the "LATZ SNAP", various fastening options are available and enable uncomplicated installation with most mudguards.
Excuse us, german version not available yet. Please try the auto-translated subtitles
SADDLE- OR HANDLEBAR COVER - PROTECT YOUR BICYCLE AGAINST RAPID AGING.
Parking and transporting your vehicle is often associated with uncosy outer conditions. Here you will find a selection of protection and cover products that have been specially developed for the requirements of everyday cycling. Our accessories are easy to assemble and fit a variety of bicycles, e-bikes, folding bikes and cargo bikes. Keep your bike clean and cared for.
Trouser strap for more safety and protection when riding a bike
Our individual reflective tape for safe cycling or just because it looks good. The selection is large and each is unique. They all shine in the dark and, thanks to a reflective strip, reflect the light of the car's headlights - good for a long and happy life on the road. Each BAND is designed and handcrafted in Berlin. Production takes place in cooperation with workshops for disabled people. Originally they were advertising banners, truck tarpaulins and boat covers, which now lead a second exciting life on the trouser leg. This sustainable concept of upcycling is part of our conviction. Old, used material is transformed into a new bicycle accessory with its own individuality through design.