SMARTPHONE HOLDER
---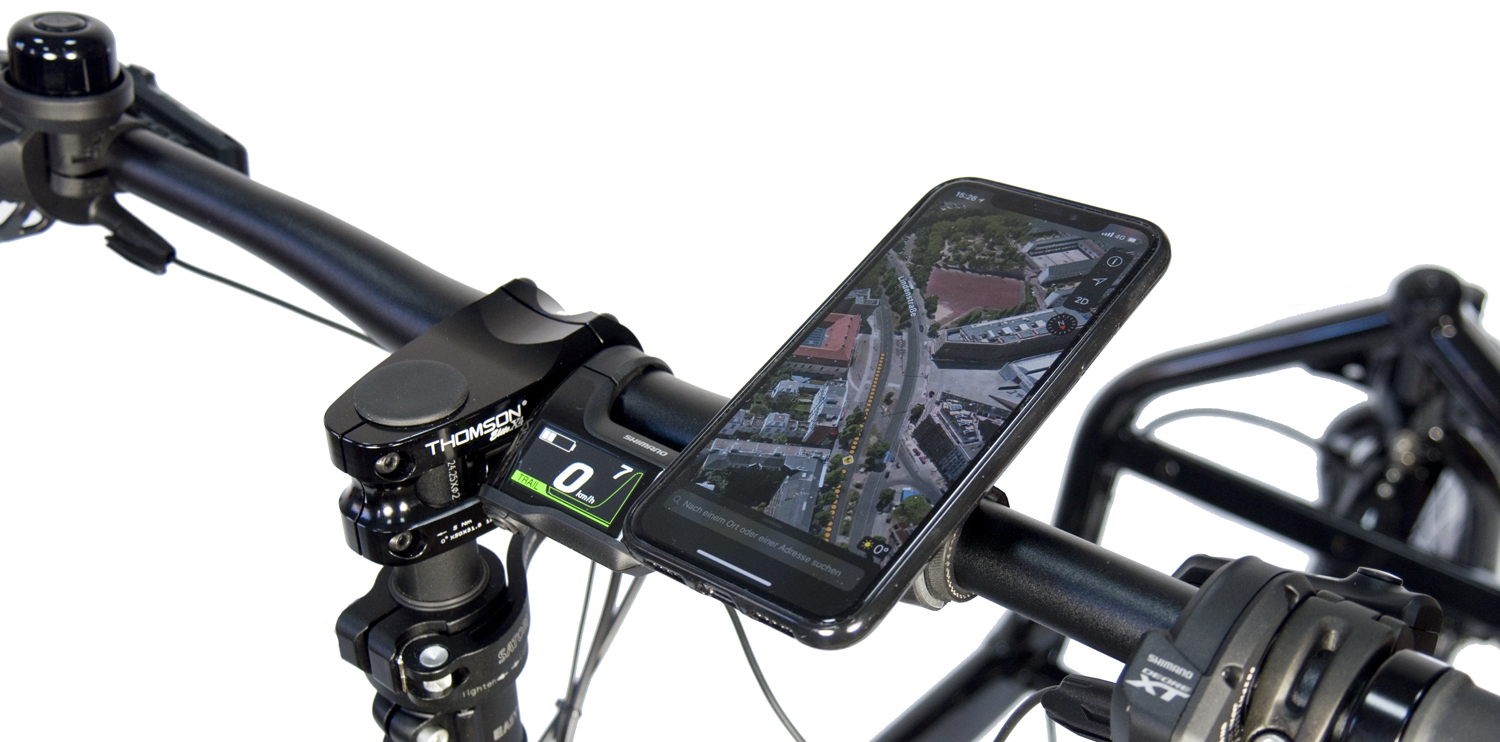 The best Teamwork between your bicycle and your Phone:
The FAHRER SPITZEL (engl. snitch) is the most elegant way to travel with your Phone by bike. Follow the flashing dot to find your way...
... or play lullabies for your baby while reading your emails or take instant golf lessons when needed most.
Otherwise download the shopping list for your favourite meal, optimize efficiency by GPS or just play with your iPhone while waiting for your catch.