RACKS
---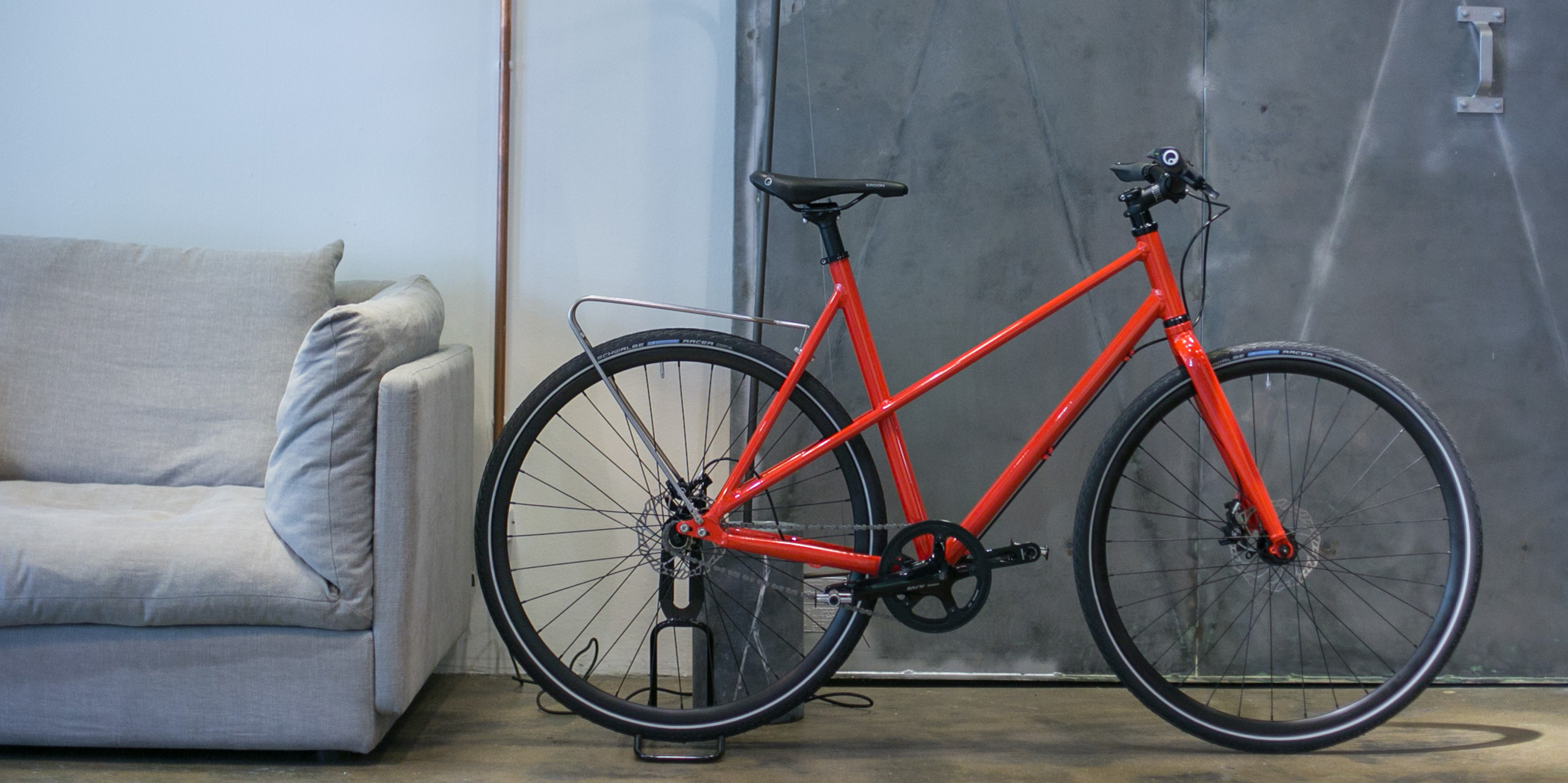 Our RACK is a carrier system for attaching a carrier bag on the left side of the bike or for two bags on the left and right side.
The RACK was developed for our KURIER, but it also fits bags from other manufacturers.
The RACK can be mounted on the brake bar, directly on the axle of the rear wheel or on the tapped holes at the drop-out.